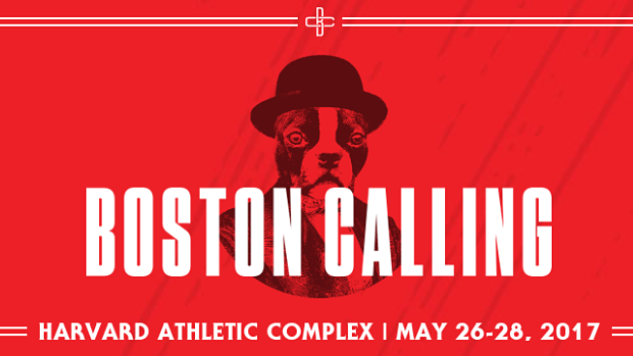 It's starting to look a lot like music festival season is right around the corner. Over the past week, the lineup for Coachella, Bonnaroo, Governors Ball, and many more have been unveiled, giving those in the frigid parts of the country something to look forward to. On Thursday (Jan. 12), Boston Calling was the latest to unveiled their massive lineup.
Headlining the eighth incarnation of the music festival will be Tool, Mumford & Sons, Chance the Rapper, Bon Iver, The XX, Major Lazer, Weezer, the 1975, and many more. In total, 45 musical acts are scheduled to hit Boston during the Memorial Day weekend event.
"Between our location and lineup, 2017 will undoubtedly be the most exciting Boston Calling yet," said Boston Calling Events co-founder Brian Appel. "We are really in awe of the support and success the festival has seen thus far, and we are more excited than ever by the future."
In addition to the musical acts, the festival also announced that they will add a "film experience" curated by Academy Award winner, Natalie Portman. "This year, in addition to its 45 act lineup performing across three outdoor stages, it will add a film experience curated by Academy Award-winning actress, producer and director Natalie Portman, along with comprehensive food, drink, and visual arts components." No word yet on what exactly that entails.
Boston Calling is set to take place during the weekend of May 26-28. This marks the first time the music festival will not take place at its past home of City Hall Plaza. Instead, 2017 will mark the first year the festival takes place at its new home of the Harvard Athletic Complex in Allston, Mass. Three-day general admission passes as well as VIP passes are currently available on the music festival's website. The complete lineup for the three-day event can be seen below.