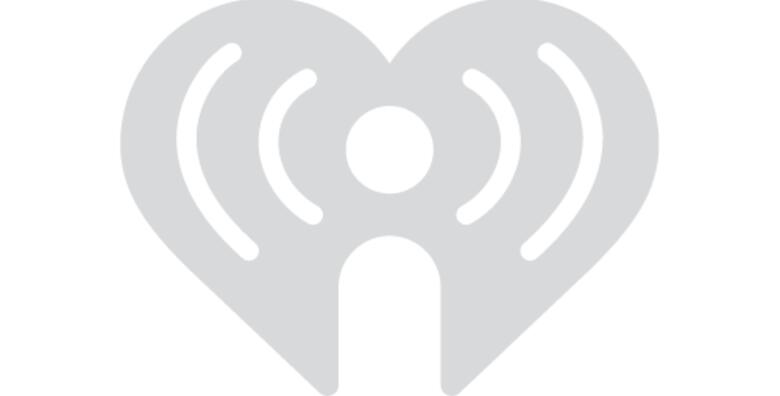 Now that 2016 has come to an end, iHeartMedia is ready to celebrate the artists that were widely played on their radio stations throughout the year. On Wednesday (Jan. 4), iHeartMedia announced the nominees for the 2017 iHeartRadio Music Awards. Leading the pack with a total of 12 nominations, including "Male Artist of the Year" is Drake. Trailing behind the Canadian rapper by one nomination, are The Chainsmokers with a total of 11 nods including the inaugural "Best New Pop Artist" category.
Other artists who have received multiple nominations this year include Rihanna (10), Twenty One Pilots (9), Justin Bieber (6), Ariana Grande (4), Beyoncé (4), Sia (4), and Adele (2).
"When we created this awards show four years ago, we set out to celebrate the music that we play on iHeartRadio every day," said Tom Poleman, President of National Programming Groups for iHeartMedia. "The core of iHeartRadio is these artists, their songs and our listeners. This night recognizes all three."
Unlike the previous years, this year will mark the debut of several new categories including "Producer of the Year," "Label of the Year," and "Best Music Video." In addition to the slew of new categories, there will also be a total of eight socially voted categories. These include "Best Lyrics," "Best Collaboration," "Best Fan Army," and more. These eight categories give the fans a chance to participate in voting for their favorite acts.
Voting for the "Best Fan Army" category began this past Tuesday (Jan. 3) and will stay open until the night of the awards show. Voting for the other socially vote awards and will be available until Feb. 24. Fans can vote for their favorite artists by visiting iHeartRadio's website here.
"The biggest artists in music show up every year because this is the awards show that fans truly control," said John Sykes, President of iHeartMedia Entertainment Enterprises.
Along with the nominees announcement, Bruno Mars was confirmed as the first artist to perform at the show.
Tickets for the 2017 iHeartRadio Music Awards will go on sale to the general public on Saturday, Jan. 7, at 10 a.m. PT. Currently, Chase Credit and Debit Cardholder can purchase tickets early thanks to an exclusive Chase Cardholder pre-sale. Pre-sales began Wednesday (Jan. 4) and will end this Friday, Jan. 6, or until tickets sell out.
The 2017 iHeartRadio Music Awards will take place Sunday, March 5 from The Forum in Los Angeles. The event will air live on TBS, TNT, and truTV beginning at 8 p.m. ET. The show will also be simulcast on iHeartMedia's stations nationwide, as well as on iHeartRadio, their all-in-one digital music and live streaming radio service.
The complete list of nominees can be seen below.
Song of the Year:
        "Can't Stop The Feeling" – Justin Timberlake
        "Cheap Thrills" – Sia featuring Sean Paul
        "Closer" – The Chainsmokers featuring Halsey
        "One Dance" – Drake featuring Wizkid and Kyla
        "Stressed Out" – Twenty One Pilots
Female Artist of the Year: 
        Adele
        Ariana Grande
        Rihanna
        Selena Gomez
        Sia
Male Artist of the Year:
        Drake
        Justin Bieber
        Luke Bryan
        Shawn Mendes
        The Weeknd
Best Duo/Group of the Year: 
        Coldplay
        DNCE
        Florida Georgia Line
        The Chainsmokers
        Twenty One Pilots
Alternative Rock Song of the Year:
        "Bored to Death" – blink-182
        "Dark Necessities" – Red Hot Chili Peppers
        "Heathens" – Twenty One Pilots
        "Ride" – Twenty One Pilots
        "Trouble" – Cage the Elephant
Alternative Rock Artist of the Year:
        blink-182
        Cage the Elephant
        Coldplay
        The Strumbellas
        Twenty One Pilots
Rock Song of the Year:
        "Bang Bang" – Green Day
        "Dark Necessities" – Red Hot Chili Peppers
        "Take Me Down" – The Pretty Reckless
        "The Devil's Bleeding Crown" – Volbeat
        "The Sound of Silence" – Disturbed
Rock Artist of the Year:
        Disturbed
        Five Finger Death Punch
        Red Hot Chili Peppers
        Shinedown
        Volbeat
Country Song of the Year:
        "Church Bells" –  Carrie Underwood
        "Snapback" –  Old Dominion
        "Somewhere on a Beach" –  Dierks Bentley
        "T-Shirt" – Thomas Rhett
        "You Should Be Here" – Cole Swindell
Country Artist of the Year:
        Carrie Underwood
        Jason Aldean
        Keith Urban
        Luke Bryan
        Thomas Rhett
Dance Song of the Year:
        "Closer" – The Chainsmokers featuring Halsey
        "Cold Water" – Major Lazer featuring Justin Bieber and MØ
        "Don't Let Me Down" –  The Chainsmokers featuring Daya
        "I Took A Pill in Ibiza" –  Mike Posner
        "Let Me Love You" –  DJ Snake featuring Justin Bieber
Dance Artist of the Year: 
        Calvin Harris
        DJ Snake
        Flume
        Major Lazer
        The Chainsmokers
Hip-Hop Song of the Year: 
        "All the Way Up" – Fat Joe and Remy Ma featuring French Montana
        "Controlla" – Drake
        "For Free" – DJ Khaled featuring Drake
        "One Dance" – Drake featuring Wizkid and Kyla
        "Panda" – Desiigner
Hip-Hop Artist of the Year:
        Desiigner
        DJ Khaled
        Drake
        Future
        J. Cole
R&B Song of the Year:
        "Exchange" – Bryson Tiller
        "Needed Me" – Rihanna
        "No Limit" – Usher featuring Young Thug
        "Sorry" – Beyoncé
        "Work" – Rihanna featuring Drake
R&B Artist of the Year: 
        Beyoncé
        Bryson Tiller
        Rihanna
        The Weeknd
        Usher
Latin Song of the Year: 
        "Ay Mi Dios" – IAmChino featuring Pitbull, Yandel and El Chacal
        "De Pies a Cabeza" – Mana featuring Nicky Jam
        "Duele el Corazon" – Enrique Iglesias featuring Wisin
        "La Carretera" – Prince Royce
        "Ya Me Enteré" – Reik featuring Nicky Jam
Latin Artist of the Year: 
        Enrique Iglesias
        J Balvin
        Nicky Jam
        Prince Royce
        Yandel
Regional Mexican Song of the Year:
        "Amor del Bueno" – Calibre 50
        "Cicatrices" – Regulo Caro
        "Me Está Gustando" – Banda Los Recoditos
        "¿Por Qué Terminamos?" – Gerardo Ortiz
        "Solo con Verte" – Banda Sinaloense MS de Sergio Lizárraga
Regional Mexican Artist of the Year: 
        Banda El Recodo de Cruz Lizárraga
        Banda Los Recoditos
        Calibre 50
        Gerardo Ortiz
        Remmy Valenzuela
Best New Rock/Alternative Rock Artist: (New Category)
        Foals
        Kaleo
        Nathaniel Rateliff & the Night Sweats
        Red Sun Rising
        The Strumbellas
Best New Country Artist: (New Category)
        Chris Lane
        Chris Stapleton
        Granger Smith
        Kelsea Ballerini
        Maren Morris
Best New Hip-Hop Artist: (New Category)
        Chance the Rapper
        Desiigner
        D.R.A.M.
        Kent Jones
        Kevin Gates
Best New Latin Artist: (New Category)
        Carlos Rivera
        Christian Daniel
        CNCO
        IAmChino
        Sofia Reyes
Best New R&B Artist: (New Category)
        Belly
        Bryson Tiller
        Dreezy
        Kayla Brianna
        Ro James
Best New Regional Mexican Artist: (New Category)
        Adriel Favela
        Banda Los Sebastianes
        Cheyo Carrillo
        Joss Favela
        La Séptima Banda
Best New Pop Artist: (New Category)
        Alessia Cara
        Daya
        Lukas Graham
        The Chainsmokers
        ZAYN
Producer of the Year: (New Category)
        Benny Blanco
        Greg Kurstin
        Max Martin
        Mike Elizondo
        The Chainsmokers
Best Lyrics: *Socially Voted Category
        "7 Years" – Lukas Graham
        "Came Here to Forget" – Blake Shelton
        "Cheap Thrills" – Sia featuring Sean Paul
        "Closer" – The Chainsmokers featuring Halsey
        "Heathens" – Twenty One Pilots
        "Love Yourself" – Justin Bieber
        "Scars to Your Beautiful" – Alessia Cara
        "Send My Love (To Your New Lover)" – Adele
        "Too Good" – Drake featuring Rihanna
        "You Should Be Here" – Cole Swindell
Best Collaboration: *Socially Voted Category
        "Cheap Thrills" – Sia featuring Sean Paul
        "Closer" – The Chainsmokers featuring Halsey
        "Don't Let Me Down" – The Chainsmokers featuring Daya
        "This is What You Came For" – Calvin Harris featuring Rihanna
        "Work" – Rihanna featuring Drake
Best Cover Song: *Socially Voted Category
        "All I Ask" – Bruno Mars
        "Ex's and Oh's" – Fifth Harmony
        "Fast Car" – Justin Bieber
        "Hands to Myself" – DNCE
        "Here" – Shawn Mendes
        "How Will I Know" – Ariana Grande
        "Love on the Brain" – Kelly Clarkson
        "Purple Rain" – Jennifer Hudson and the cast of The Color Purple
        "Sound of Silence" – Disturbed
        "Too Good" – Zara Larsson
Best Song from a Movie: *Socially Voted Category
        "Can't Stop the Feeling" – Justin Timberlake (Trolls)
        "Falling for You" – Ellie Goulding (Bridget Jones's Baby)
        "Girls Talk Boys" – 5 Seconds of Summer (Ghostbusters)
        "Heathens" – Twenty One Pilots (Suicide Squad)
        "Just Like Fire" – P!nk (Alice Through the Looking Glass)
Best Music Video: (New Category) *Socially Voted Category
        "Can't Stop the Feeling" – Justin Timberlake
        "Don't Let Me Down" – The Chainsmokers featuring Daya
        "Formation" – Beyoncé
        "Hasta El Amanecer" – Nicky Jam
        "Heathens" – Twenty One Pilots
        "Hymn for the Weekend" – Coldplay
        "I Took A Pill In Ibiza" – Mike Posner
        "Pillowtalk" – ZAYN
        "Side to Side" – Ariana Grande featuring Nicki Minaj
        "This is What You Came For" – Calvin Harris featuring Rihanna
        "Work" – Rihanna featuring Drake
        "Work From Home" – Fifth Harmony featuring Ty Dolla $ign
Best Underground Alternative Band: (New Category) *Socially Voted Category
        Hey Violet
        Pierce the Veil
        PVRIS
        Sleeping With Sirens
        Tonight Alive
Social Star Award: (New Category) *Socially Voted Category
        Alex Aiono from YouTube
        Baby Ariel from Musical.ly
        Emma McGann from YouNow
        Hailey Knox from YouNow
        Jack and Jack from Snapchat
        Jacob Sartorius from Musical.ly
        Marcus Perez from Facebook
        Steph Clavin from Instagram
        Todrick Hall from YouTube
        xYego from Smule
Best Fan Army presented by Taco Bell: *Socially Voted Category
        5 Seconds of Summer – 5SOSFam
        Ariana Grande – Arianators
        Beyoncé – Beyhive
        Britney Spears – Britney Army
        Demi Lovato – Lovatics
        Fifth Harmony – Harmonizers
        Justin Bieber – Beliebers
        Katy Perry – KatyCats
        Lady Gaga – Little Monsters
        Rihanna – Rihanna Navy
        Selena Gomez – Selenators
        Shawn Mendes – Mendes Army
        Twenty One Pilots – #twentyonepilots (The Skeleton Clique)