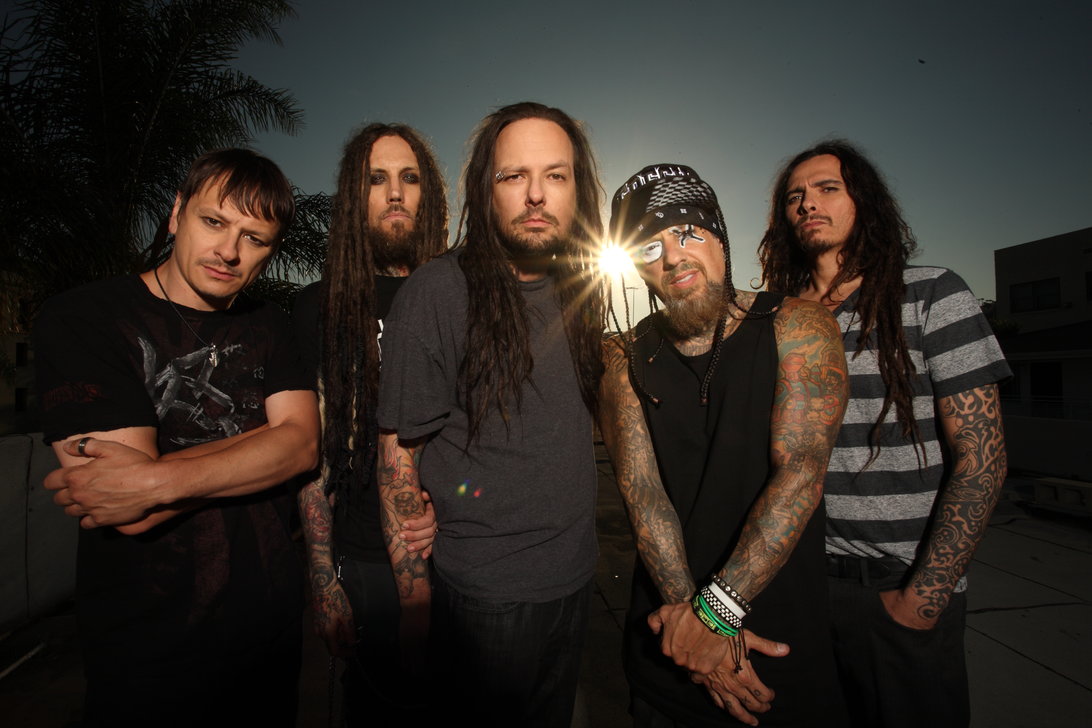 Several days after announcing a special guest star for their brand new album, Korn has unveiled a new song. During the weekend, the California-based band performed at Chicago's inaugural Chicago Open Air. During their set, the band performed a never-before-heard track which will reportedly be featured on the their upcoming new album. The new track is reportedly titled "Rotting in Vain" and its live debut can be seen/heard below.
While the live version of the song is the closest we can get to the audio, the band had also confirmed that the official tune will be released on Friday, July 22. Taking to Instagram, bassist Reginald "Fieldy" Arvizu posted an image of his son holding a sign proclaiming the release of "Rotting in Vain." check out the social media image below.
Currently, there is no project release date for the new album nor a title for it. The only things that are known are: it sonically, it will be reminiscent to 1994's self-titled, Slipknot frontman Corey Taylor is set to guest on one of the tracks, and that the band is working like a "well-oiled machine" since the return of Brian "Head" Welch.
This yet-to-be-titled record will be the follow-up to 2013's The Paradigm Shift.