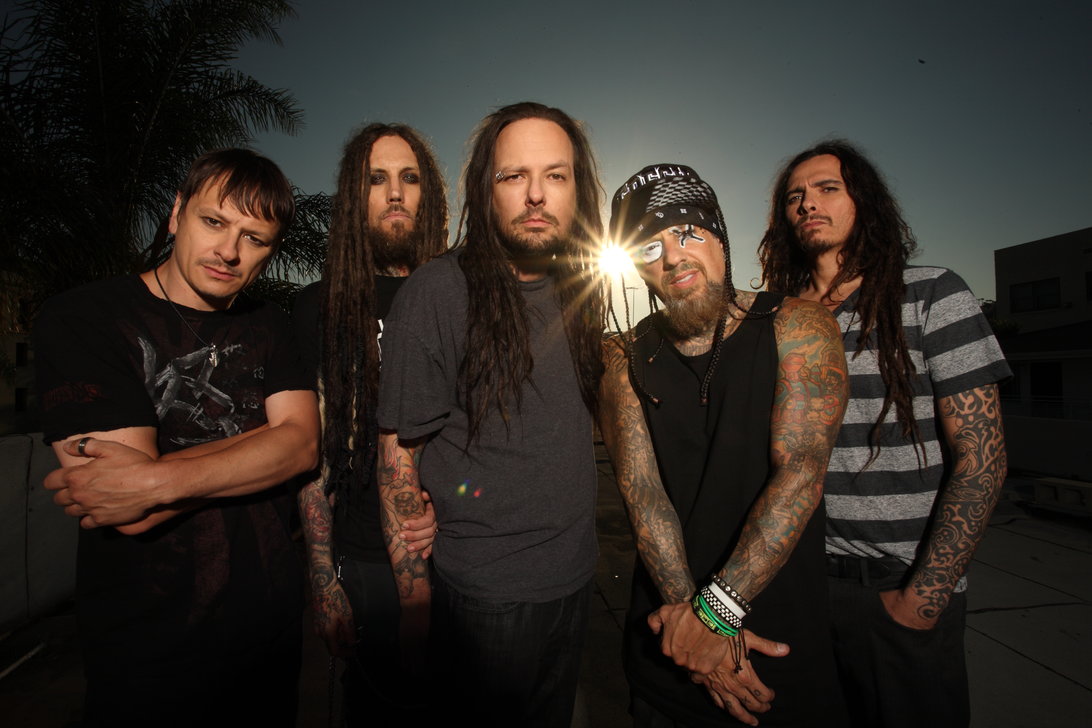 Fans of Slipknot and Korn are about to get some seriously cool news; there's going to be a collaboration real soon. On Wednesday (July 13), Metal Hammer confirmed the news that Slipknot frontman Corey Taylor will be appearing on Korn's upcoming new album. Korn guitarist James "Munky" Shaffer broke the news while speaking to the publication about their upcoming new record.
"We have Corey singing on one track and it's going to be a fan favorite because he really lets loose," Shaffer reveals. "On a heaviness scale of one to 10 with 10 being the 1994 self-titled, this album is a definite nine."
The still-untitled record will be California band's 12th studio record and currently has a projected release time frame of later this year. The impending record is the follow-up to 2013's The Paradigm Shift which marked the return of guitarist Brian "Head" Welch. Shaffer also touched on what it was like to have Welch back in the group after quitting the band in 2005.
"When Head came back to us on the last record, it was our way of getting the wheels greased. Now everything is well-oiled and the machine works really well."
In a few days, Korn is slated to kick off their summer "Return of t Dreads" tour with Rob Zombie. After a little break, they will hit the road again with Breaking Benjamin for their joint "Nocturnal Underground" tour. The dates for the upcoming tours can be found here and here.